What is a graphic? I think everyone knows. If someone doesn't know, then that a graphic is a photo with some simple characters. It can be of any size, horizontal and vertical, different shapes and colors. Graphic images are often used for attracting customers and decreasing the bounce rate to your website page.
Sharing graphic images with the world today is much easier than ever. Now, many brands are interested in sharing graphic designs with their official website, blog content, or social media platforms. Most brands hire professional designers to create visual images for them at a high cost. But if you are startups who have not much budget to hire a designer, here you go.
Today I will talk about four tools where non-designers can easily create their designs. By the way, I use DesignCap to make this simple graphic banner at the top of the article within 5 minutes. Let's see the tools one by one.
1. DesignCap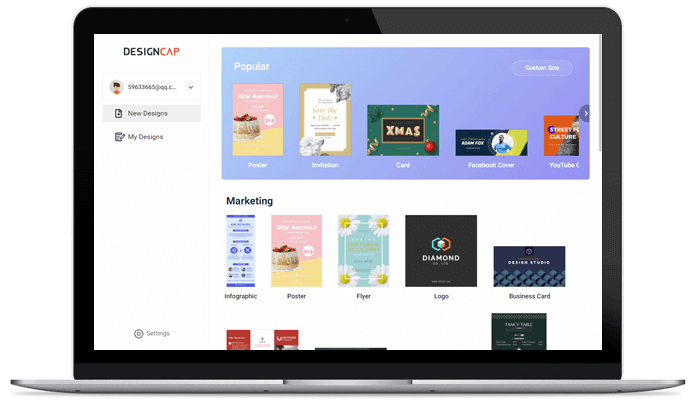 DesignCap is a straightforward graphic designer that allows everyone to create designs for web or print. It relies heavily on professionally designed templates, including infographics, banners, presentations, charts, resumes, business cards, reports, and much more. DesignCap also has a bit more of a social aspect, allowing users to create banners and post graphics for YouTube, Facebook, Pinterest, Twitter, and so on.
It is fascinating to play around the chart tools. It is pretty flexible to add data intelligently from a CSV, XLS, or XLSX file. And if you need to add a dynamic map of a particular country or region, search it in the app, it will show you the map quickly. It's effortless to choose from millions of stock images, icons, patterns, shapes, fonts, and more to create high-resolution graphic images.
2. Illustrio
Another tool that focuses on marketers who need visual content is Illustrio, which provides 20,000 different graphics that are entirely customizable. You can choose icons, percentages, words, and patterns
Select the graphic you like, start playing with color, input some text, or use other customizable options to make it to your liking. While this tool is designed to customize individual graphics, you may not be able to provide complete image and graphic editing solutions, but it would be nice to combine this list with some of the other options.
3. FotoJet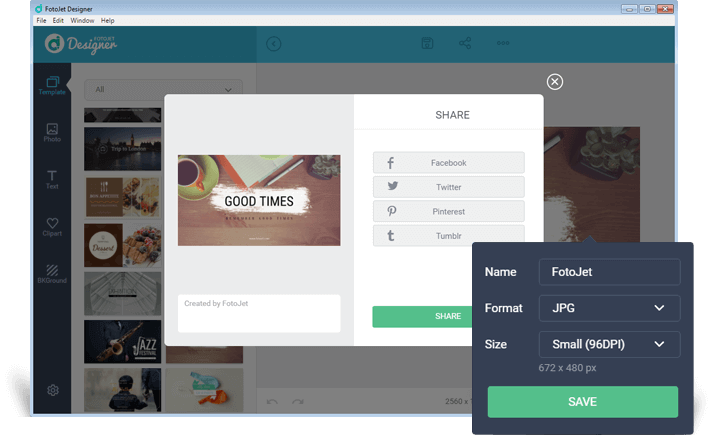 FotoJet is a versatile service for working with graphics. It does the same with many other image editors: upload images, overlay text, photo effect, and more. Besides, FotoJet has many tools for graphic designing and collages. You will find additional resources and functions for editing graphics by signing up for a paid subscription.
With FotoJet, you can also create posters and graphics by combining images, text, stickers, and other decorations on one canvas. You can also create logos, YouTube channel arts, flyers, and more.
4. Canva
Canva may be the most popular and easy to use graphic creation services. The service is free, but you will have to pay to expand the number of devices. You can purchase a one-month period of use or get this right immediately for one year.
The resource is very functional, allowing you to choose different layouts and templates for different advertising sections. You can select the desired background, write text, and add additional elements.
It is very convenient, fast without programming knowledge. Like DesignCap, all projects are stored in your cloud storage and can be changed at any time. You can download PNG, JPG, as well as PDF.
Create your graphics
With the help of the four killer graphic designers, you will immediately feel like a specialist in the field of design. They all convenient, intuitive to make great graphics in just a few minutes.
Go ahead to take a look at them, and their pro templates will inspire you. Select an appropriate template and make some customization with text, icons, etc. You will get your graphics then. That's all!
Creating inspirational graphics is as simple as choosing a template by adding a couple of inspiring images and writing a few words. Ready to make one?